"Rabbits haven't been this kick ass since the days of Thumper" by Nintendo Insider.
"A fun and addictive little platformer" by Aussie Gamer.
About the game
Life in the temple of rabbits hangs by a thread. Universal Evil has struck again and kidnapped all of your disciples.
Only you managed to escape. They let you live… They'll soon regret it !
Use your agility and combat skills to save your disciples !
Jump from roof to roof, slide gracefully along walls, sneak up on your enemies, and rip them to shreds !
Detailed graphics, humor, hours of gameplay and intuitive controls. Each of the 80 levels requires logic, precision, agility and Kung Fu Rabbit mastery.
Kill the Evil and save the babies, eat the carrots and unlock trophies !
Kung Fu Rabbitis available on Wii U, 3DS, PS Vita and now on PS3 !
Key features
80 levels in normal and hard mode (dozen hours of play !)
15 unlockable items to customize your rabbit.
Kung Fu Rabbit was developed for Android and IOS by our partners from Ctools and edited by Cazap and Bulkypix.
Trailer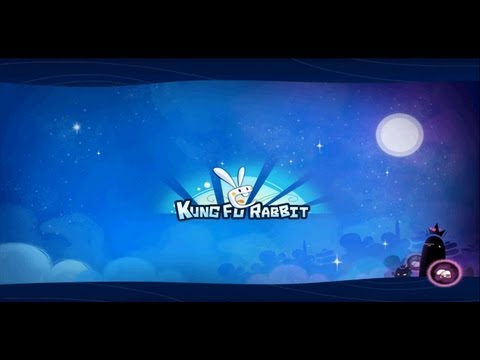 Screenshots