About the game
Senseï is the undisputed chieftain. His followers are used to every martial, extortion and infiltration practices. Pony and Biki are his best students, his true pride.
This duet masters the chakra technique on the fingertips and hoofs. Together, they rule on the city and its surroundings. Although everyone respects and fears them, they are hunted by the law enforcement.
They are Ninjas.
Crouching Pony Hidden Dragon is an Action/RPG type of game, totally novel and initially developed for SNK's Neo-Geo console.
Under his false look of simple arcade game, CPHD hides a persistent world of rich and various rules, where « run'n gun » mechanics like Shock Troopers or Ninja commando, mix themselves with playful « RPG » ones, like in Zelda or Secret of Mana. Indeed, in CPHD, you absolutely have to explore every level to find the necessary resources for your progression (life bonus, resurrection potion or special Ninja techniques). Treasure chests are hidden everywhere. You'll have to find them to afford equipment upgrades in the shops. By confronting your enemies, you'll win some experience points that will make you level up and become stronger.
Be careful, you'll have to use your life and money resources wisely as they are limited and if you don't prepare yourself and your armor, you highly risk going through a hard time.
Try to play in Cooperation mode, it's even more fun and strategic. The resources number remaining the same, will you know how to share?
Good adventure !
About the studio
Independent French Studio, located in Paris, Le Cortex conceives, writes and develops games with the ambition to propose brand new playful mechanics.
Experienced craftsman, the studio uses his skills on every aspect of the game, from designing to hardware in order to fit to the needs of their clients while taking the initiative of innovating.
Driven by strong convictions and known for the ingenuity of his work, Le Cortex managed to build a trust relationship with publishers and gamers in France and abroad.
Therefore, Le Cortex cultivates a delicate balance between an idealistic spirit and quality knowledge to deliver to all public original gaming experiences.
Driven by strong ethics and recognized for the cleverness of their work, Le Cortex has been able to built trusting relationships wit both gamers and publishers whereas in France or worlwide.
Le Cortex founders are Frederic Sommer and Johan Spielmann, two complementary partners with mischievous personalities.
Why choosing to create a game on Neo-Geo?
Several reasons have pushed us to develop on this console.
The Neo-Geo is a legendary console that made us dream throughout our childhood and teenage years. So, when we decided to bring our character Ninja Pony to life, we wanted his early adventures to take place in the universe of Neo-Geo. Being born into this world, the "Rolls Royce" of consoles, is a welcome gift we offer to Ninja Pony.
In addition, it made sense in relation to the character's story. Crouching Pony Hidden Dragon (CPHD) narrates the teenage years of Ninja Pony.
If we make a parallel with the story of video games, Neo-Geo represents the teenage years of video gaming.
It allows us to register him in the story of videogames, as a Sonic or a Mario. A way to go back in time!
Finally, there was also a technical challenge we were willing to take up. We realized there were very few traces and tools to develop a game on Neo-Geo. We found out that knowledge was disappearing… As archaeologists, we investigated how  then these games were developed. We've created our own production chain, reworked directly the artwork in pixel art, etc. We have benefited from the acquired experience and then returned to the old methods in order to remove the dust from their slots! It was an exciting job, a video game craftsman job!
Trailer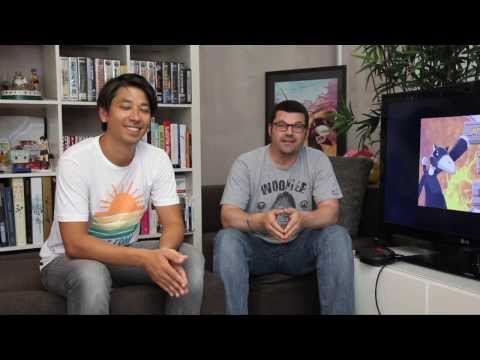 Screenshots