Ready to dive into the GRID OF INFINITY?
The flashy arcade gem from Pastagames is back! After a popular and critical acclaim on PlayStation 4TM and PC, Pix the Cat sets its paws down on Microsoft's console to give the purr-fect arcade experience to Xbox One players. This edition comes with 7 exclusive arenas for the local multiplayer mode. Only on Xbox One!
Pix the Cat will push your reflexes to their limits on February, 8th!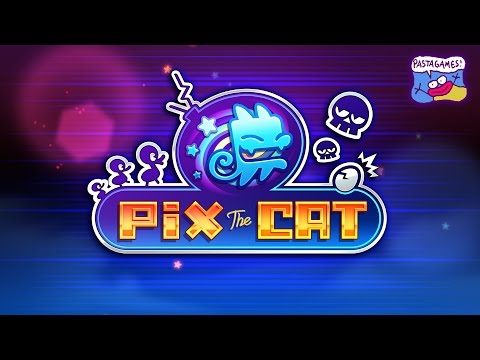 The Game
Hidden child of Pac-Man and Snake, Pix the Cat is an addictive arcade game which transposes the classic old-school sensation into a colourful and vivid world. Get ready for an intense arcade experience where your reflexes and your precision will be your only weapons to reach the leaderboard! Save as many ducklings as possible by leading them to safe areas in a frantic race against the clock. The ducklings will follow you in a single line, and breaking your "tail" or touching an enemy will make you lose all your ducklings… And combo!
Pix the Cat features three exciting game modes in addition to the hectic ARCADE MODE :
NOSTALGIA MODE
Become the hero of a classic black and white cartoon in this mode inspired by the 30′s classic animation! Use your environment to resolve stages in a couple or seconds, manage a huge duckling tail without crashing, control several Pix at once… And more!
LABORATORY MODE
Plan every move without a time limit and collect ALL the friendly cells before dropping them to win. 100 experiments await you but be careful, don't freeze your brain!
ARENA MODE
Challenge your friends in epic showdowns and use rockets, mines or your mighty dash to destroy your opponents and be the "last cat standing"! Action-packed battles, unpredictable twists and bursts of laughter guaranteed!
Screenshots